Congress WELL
Terme Tuhelj – An Ideal Location for Business Meetings
Terme Tuhelj is an ideal location for conferences, seminars, workshops, and other business meetings. The spa is only 40 km away from the capital city of Croatia, Zagreb, and easily accessible, as it is located close to the motorway.
The green, hilly, and peaceful surroundings of Croatian Zagorje represent another positive effect on your event, especially if it is a multi-day one, as the accommodation and food are practically in the same place.
Approach
Another reason for the execution of your event at Terme Tuhelj is our friendly and qualified staff who will advise you and adapt to your needs and preferences.
Facilities
The main event venues at Terme Tuhelj are the conference centre in the Well Hotel and Mihanović Manor. They provide six fully furnished halls that can accommodate 10 to 350 people. Some of them can be rearranged if necessary. Some other rooms can also be changed into a conference room, such as the Lati Restaurant in the Well Hotel or the winery in the Mihanović Manor.
Information and Booking
Catalogues and Price Lists
Congress Center Terme Tuhelj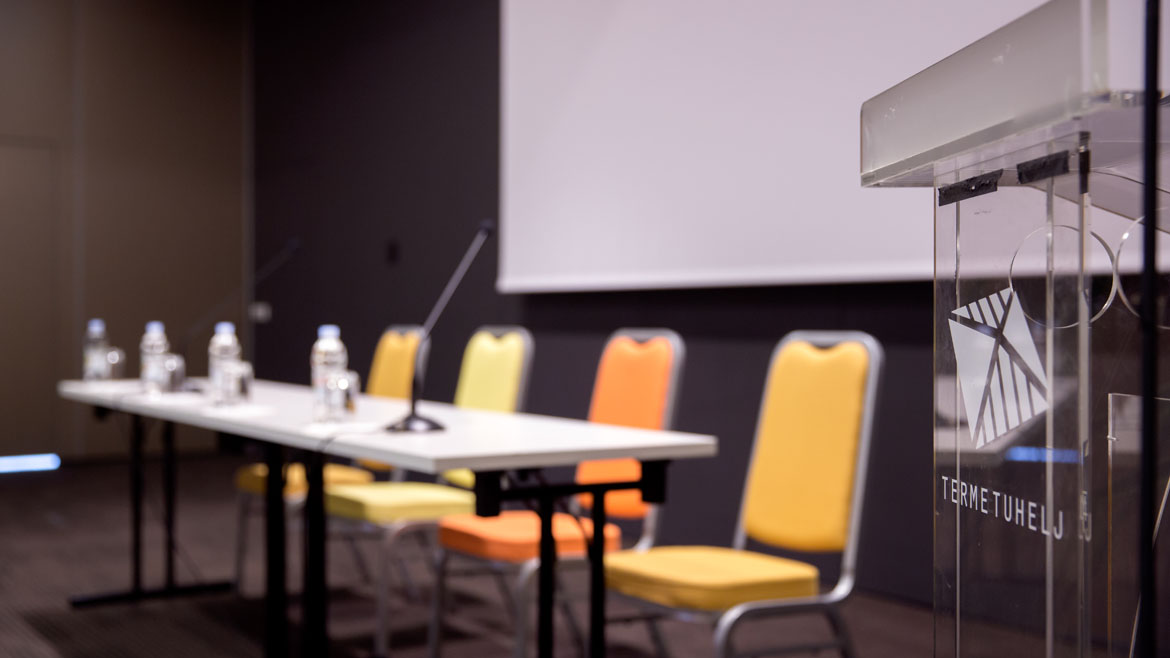 Congress Center
The Terme Tuhelj business centre and its new conference centre have three halls in the hotel and four halls in the baroque Mihanović Manor, which is only 50 metres away and offers a formal atmosphere surrounded by green nature.
You can also rent first-class conference equipment or let us monitor your business meeting, from the initial idea to the final realisation.
Additional Offer
For Successful Business
The following additional services are offered:
Coffee break;
Business lunch;
Welcome cocktail;
Gala dinner accompanied by music;
Sports activities;
Teambuilding programmes & thematic lectures;
Presentations & tastings;
Wellness programmes for business guests;
Transfer;
Group tours;
Technical support.
We hope you will express confidence in us and give us the opportunity to cooperate with you and organise your event.
Capacities
| | |
| --- | --- |
| Hall Name | Max. Capacity |
| Invigo | 350 |
| Vilina | 150 |
| Small Hall | 50 |
| Lati Restaurant | 350 |
| Vodni planet | 200 |
| Blue Lounge, Mihanović Manor | 100 |
| Green Lounge, Mihanović Manor | 20 |
| Protocol Hall, Mihanović Manor | 20 |
| Winery, Mihanović Manor | 50 |
| Other halls, Mihanović Manor | 15 |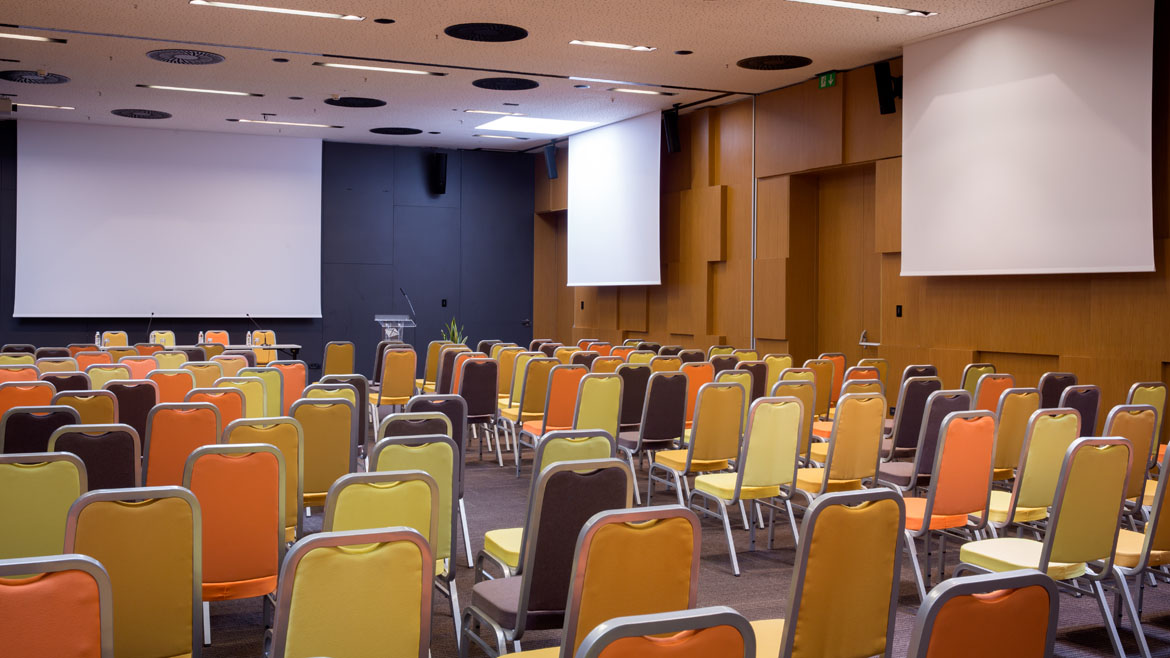 Invigo Hall
The Well Hotel**** has a modern conference centre with two polyvalent halls, "Invigo" in "Vilina", that can accommodate up to 350 and 150 persons respectively. They are ideal for all types of business meetings.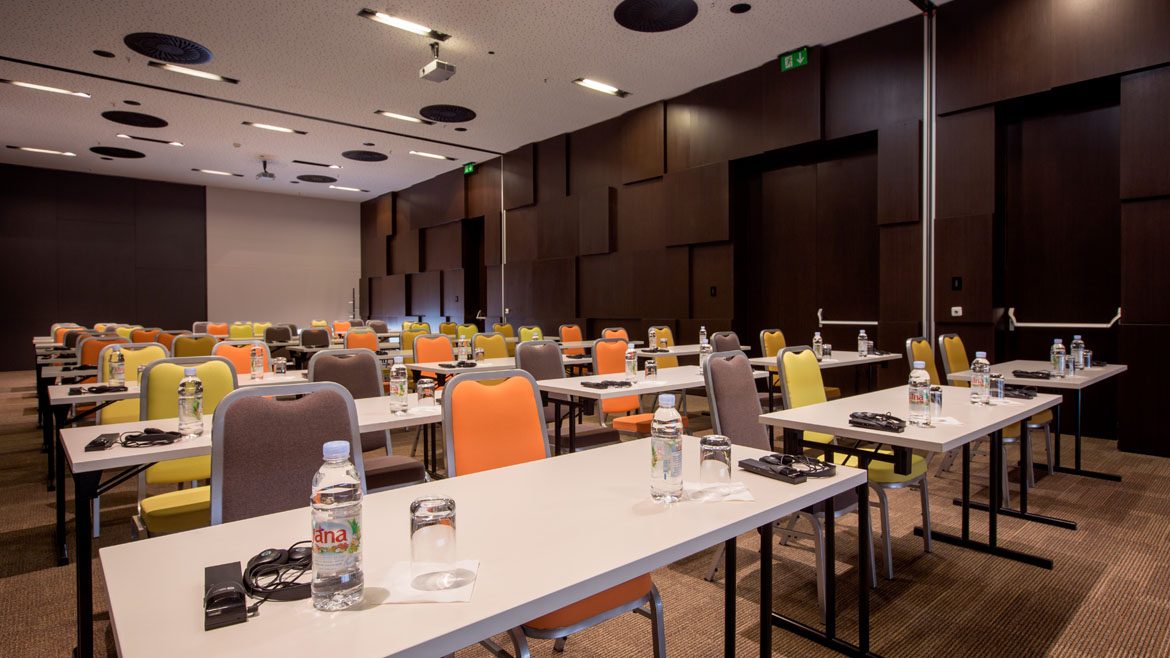 Vilina Hall
Equipped with modern audio-visual equipment, including a central management system, two interpretation booths, daylight, and the possibility of complete dimming.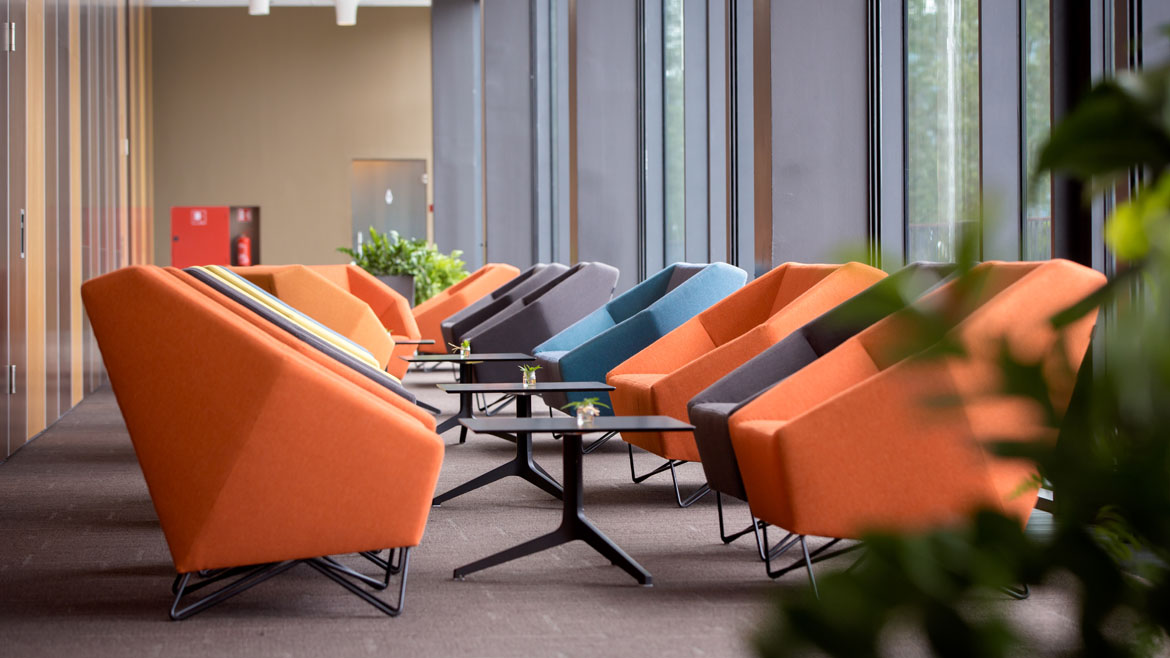 Small Hall
The "Small Hall" is located next to the Lati Restaurant; its natural light makes it perfect for small meetings and seminars.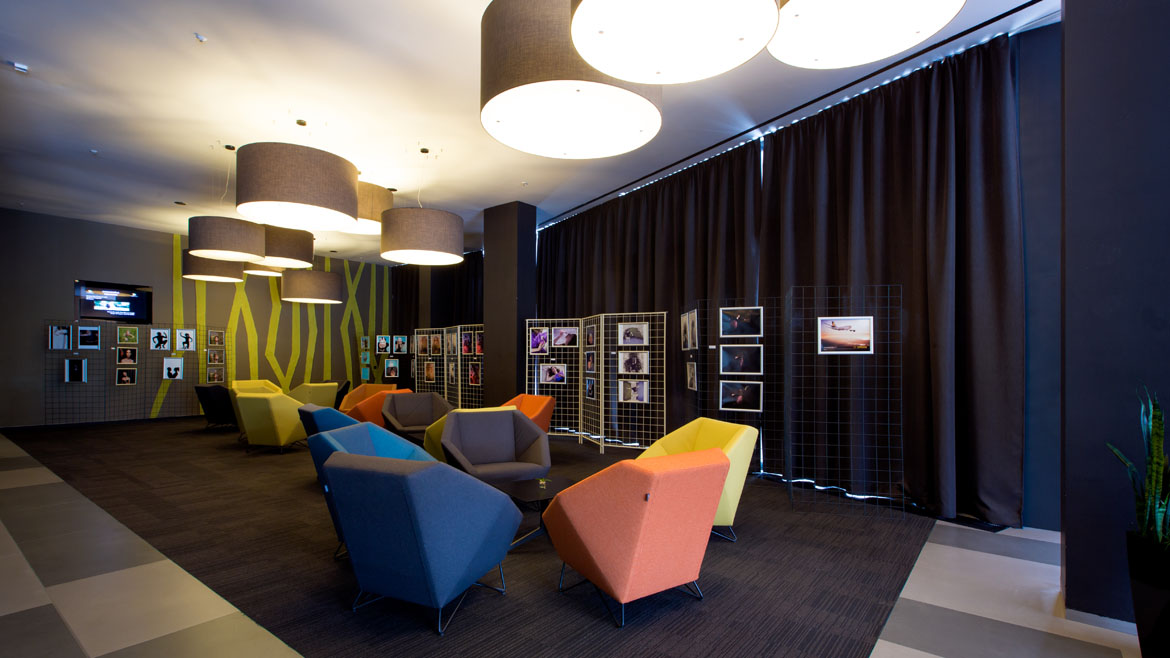 Blue Lounge
The intimate atmosphere of the Blue Lounge in the Mihanović Manor can accommodate up to 100 persons. The hall can be adjusted to your technical needs.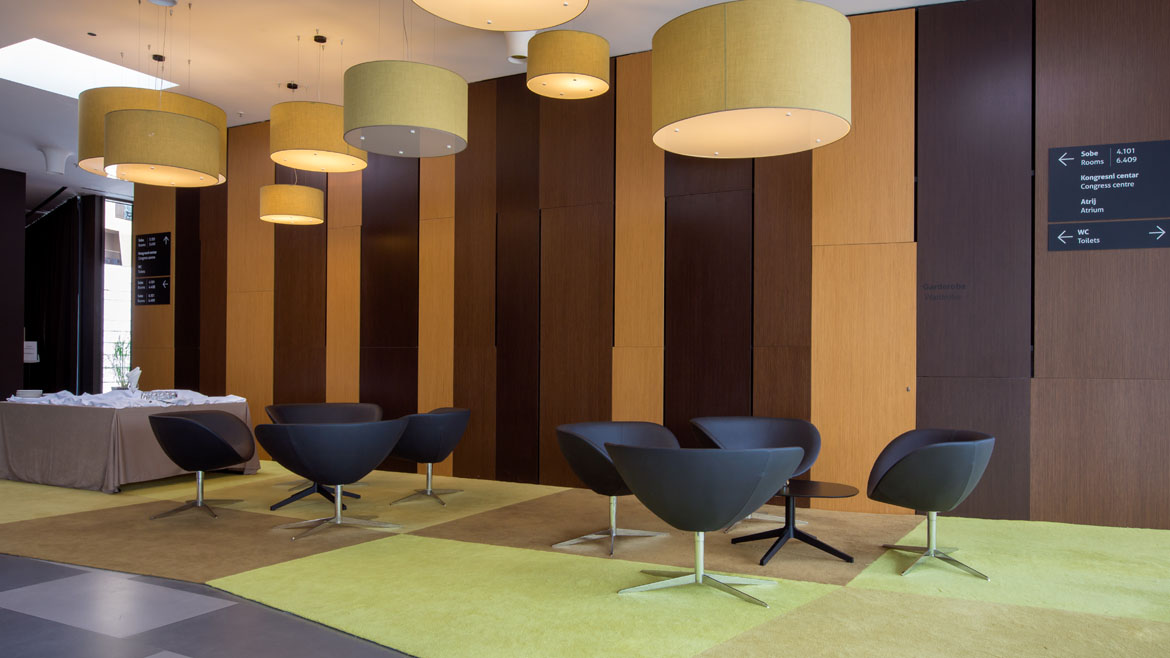 Green Lounge
Experience the touch of the past in the beautiful "Green Lounge" of the Mihanović Manor, filled with a pleasant working atmosphere. The hall is ideal for various meetings, workshops, and seminars for up to 20 persons.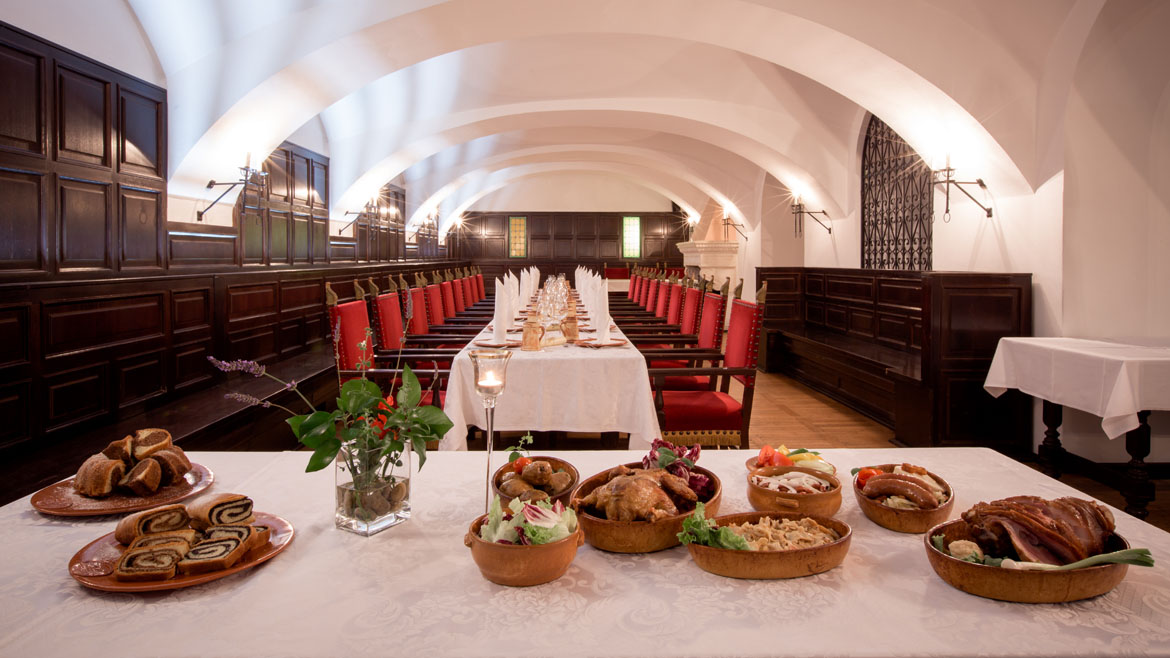 Protocol Hall
The "Protocol Hall" is one of the smallest lounges in the Mihanović Manor and is ideal for various meetings, workshops, seminars, and business lunches for up to 20 persons.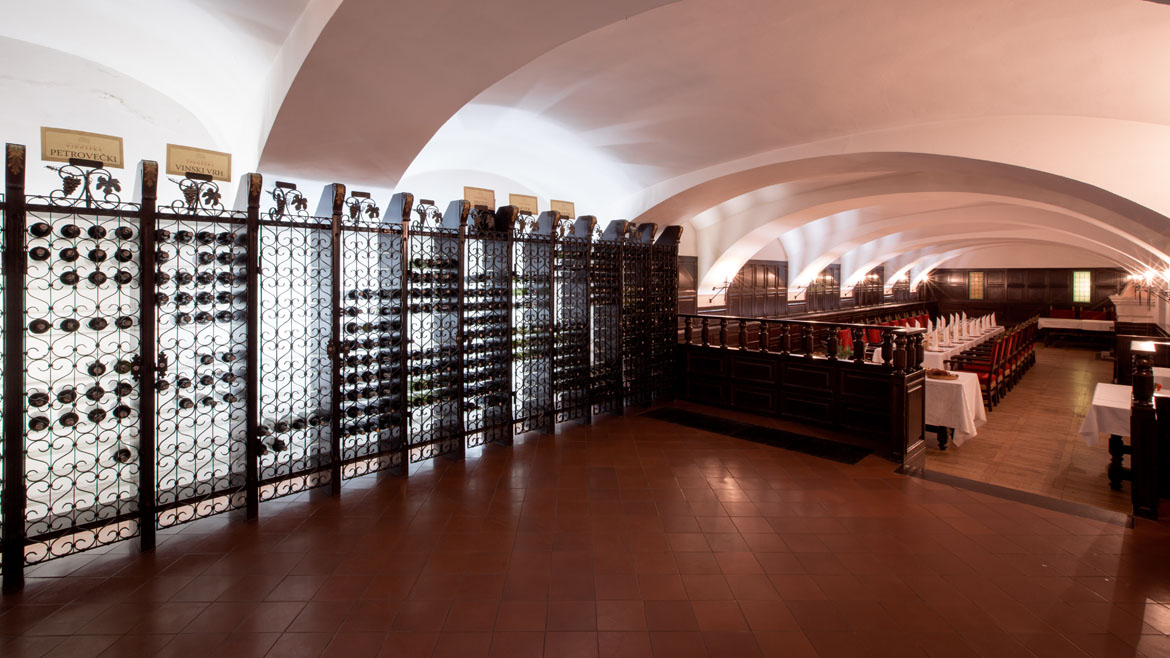 Winery
A special room, filled with the past, is ideal for all types of meetings, seminars, and business gatherings. The atmosphere is created by solid wooden tables, baroque chairs, and a direct exit to the Mihanović Manor park.
Who Trusts Us?
Many companies trust us, including:
Abbott
Agrochem Maks
Agrokor
Allianz
Atlantic Grupa
Auto Hrvatska
Croatia osiguranje
National Administration for Civil Protection and Disaster Relief
Erste & Steiermärkische Bank
Friedrich-Ebert-Stiftung
Grawe osiguranje
Henkel
Croatian Basketball Federation
Croatian Football Federation
Croatian Telecommunications Union
Ledo
Metro
Pliva
Podravka
Siemens
Syngenta